Communication on innovation topics – Demonstrate your future viability
Innovative strength: an important competitive factor in corporate communications
The success of a company depends crucially on quickly recognizing changes in the economic environment and meeting them with needs-based solutions, but also with modern structures and technologies.
In short: The knowledge lead and the innovation potential are among the most important driving forces for business success. However, it is just as important to inform all relevant interest groups about your own technological and innovative strength. It is precisely these factors that have a major influence on a company's image and thus both on the sales opportunities of its products and on their evaluation, for example on the capital market or by potential employees. The aim is to present the company's messages to the public in an understandable, transparent and at the same time emotional way.
---
Innovation and technological strength are among the most important image factors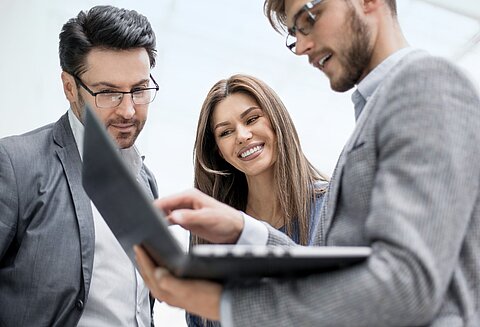 Studies show that the innovation and technology strength of companies is one of the most effective levers for changing the awareness of decision-makers. But also customers and end consumers choose companies with a competitive identity (success-oriented, dynamic, innovative, creative). This results in a high degree of certainty for them that they will always be offered the most attractive products in the competition. However, this image does not set itself up by itself, but is the result of communication that focuses on technological competence.
---
Make your innovative strength visible
SpiessConsult is your sparring partner for the task of effectively placing the factor of innovative strength in the public eye. Our range of services often focuses on products requiring explanation, complex services and sensitive issues, especially in areas of social and economic conflict.
We proactively familiarize ourselves with even the most complicated matters and therefore understand something of what moves customers whose products or services are not simple standard offers. This applies to both external and internal communication.
You and your company are inventing the future and want to go new and innovative ways in communication?
With us you will find the right contact person. We look forward to getting in touch with you.
Get in touch now