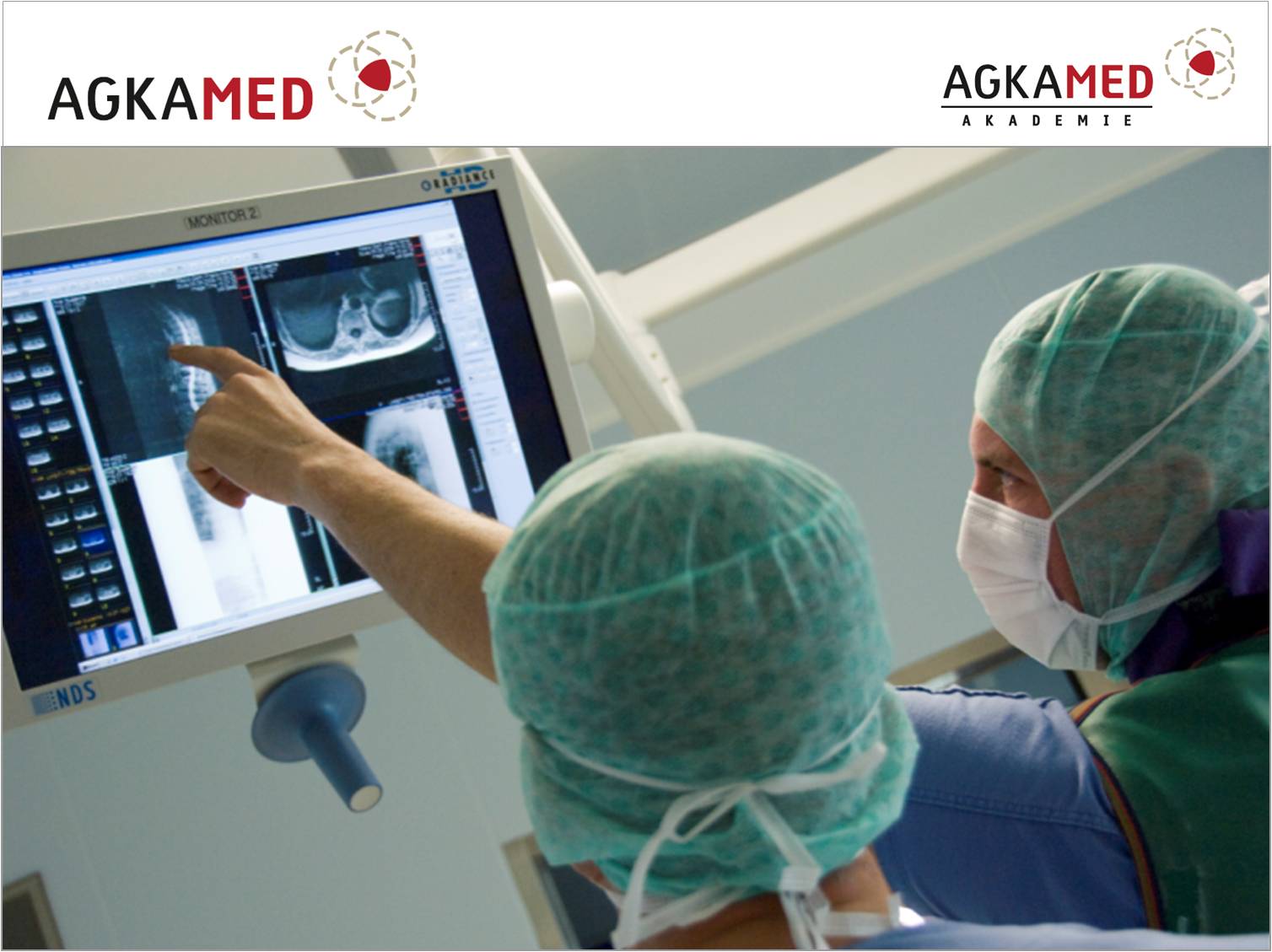 15.09.2011
AGKAMED: Corporate Communication for Medical Services Providers
Essen-based specialist further develops brand image and literature.
"AGKAMED: Solutions for Cost Effectiveness in Health Care" With this title, AGKAMED has sharpened its profile as an integrated service provider throughout the entire range of medical procurement and the organization of healthcare institutions. SpiessConsult developed a concept for the extended corporate design and for updating the company literature. Our tasks included the implementation of a centralized corporate brochure and presentations of the various service segments.
The spotlight was also on the expanded service segment AGKAMED Akademie, which now offers an extensive range of training courses, seminars and specialist conferences for the member companies.
For more than 15 years, AGKAMED GmbH in Essen has offered solutions for strategic purchasing and operational optimization in hospitals and social services providers, thus supporting cost-effectiveness in the health care system. Members currently include more than 160 hospitals, nearly 50 hospital pharmacies, 80 retirement and nursing homes and over 50 other providers in the social services sector.
About SpiessConsult:
SpiessConsult GmbH & Co. KG is a consulting agency focused on the fields of corporate, product and financial communications with its headquarters in Düsseldorf. We offer our clients the full range of services of an advertising and PR agency. Our work focuses primarily on the areas of strategic consulting, communications involved in corporate change processes, technology- and innovation-related communication and the development of corporate and product brands.
Contact: Robert Fuchs
Phone: +49 (0)211/550217-211