Reputation management – How systematic communication supports the perception of your company and crisis prevention
How is strategic reputation management defined?
Strategic Reputation Management starts with the permanent controlling of the image of a company, its products, brands and services. At the heart of strategic reputation management is the company's good reputation, which is to be positively charged for all relevant targetgroups – from employees to the general public – through targeted measures in various image dimensions.
An important goal is to strengthen credibility with the aim of creating a trust capital that improves the loyalty of customers, partners and other stakeholders and acts as a positive counterweight in public opinion formation in the event of a corporate crisis.
Reputation management can be geared to working out the innovative strength of a company so that a unique position and thus an acceptance for higher product prices are created. Or the company would like to clearly demonstrate its sustainability performance and its successes in sustainable management. However, strategic reputation management can also be used to improve the perception of the company as an attractive employer.
The aim of strategic reputation management is to increase the value of the company in the long term.
---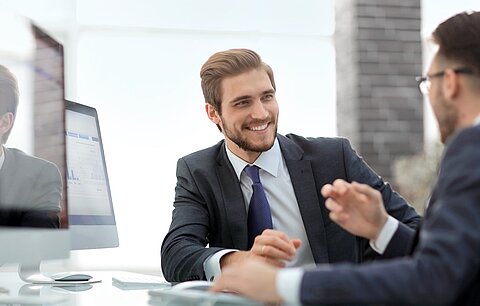 Develop and protect your reputation
Reputation management comprises a multitude of measures that serve to build, maintain and improve a positive corporate perception. The aim is to sustainably increase the image and value of the company. Reputation management is therefore also a commitment to responsible, transparent and open communication with all stakeholders, taking into account both the corporate culture and the socio-cultural environment.
---
How we can support you in the strategic management of your company's reputation
Definition and validation of reputation-critical topics
Identification and description of relevant stakeholders and sub-target groups
Definition of specific communication goals
Definition of benchmarks and indicators
Development of integrated communication measures
Monitoring and supervision of corporate reputation
Are there reputation issues in your company? Would you like to improve your company perception?
We look forward to your message and a conversation.
Get in touch now