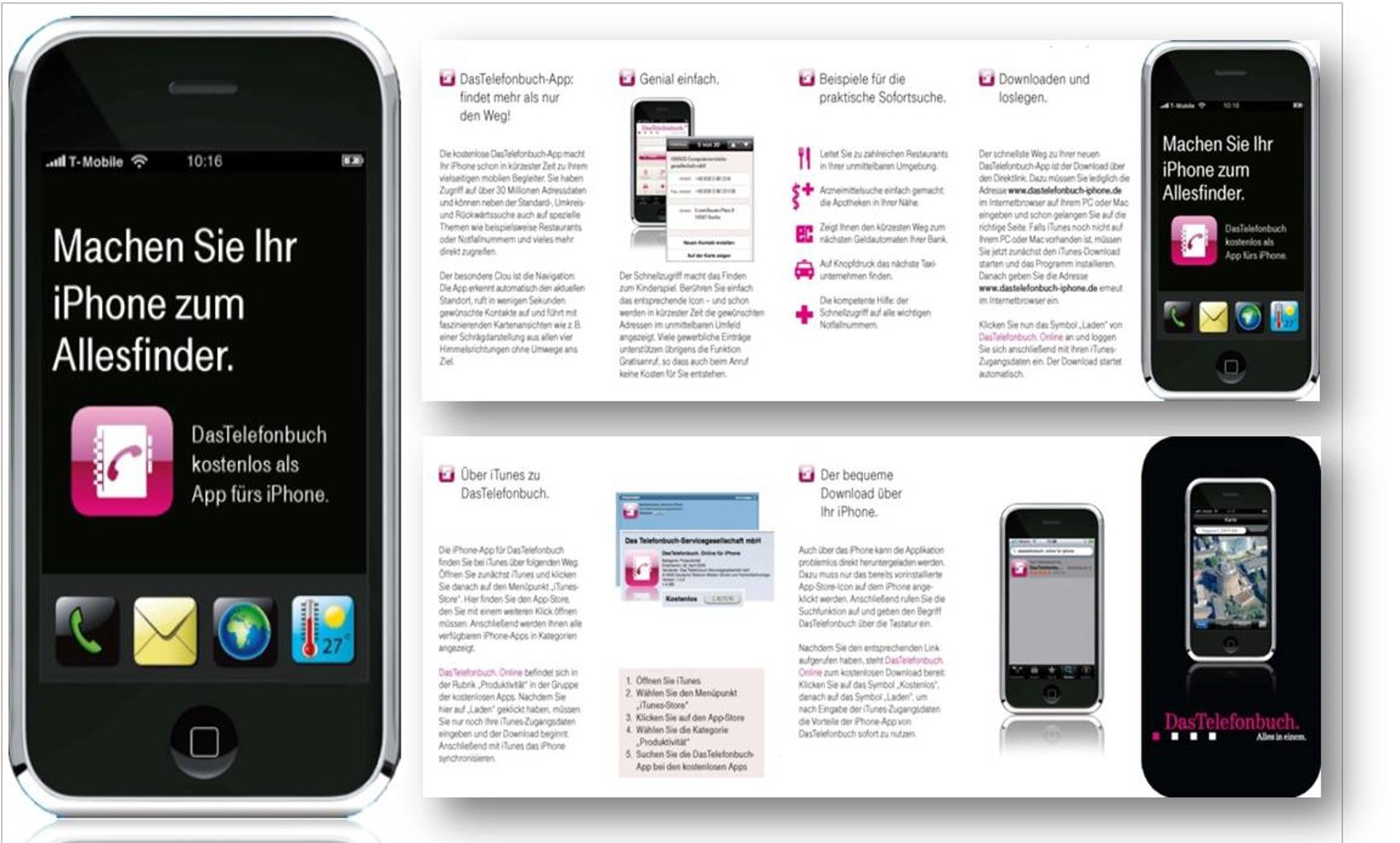 19.06.2009
The iPhone becomes the all-in-one finder
SpiessConsult creates flyers for the free DasTelefonbuch app.
For DasTelefonbuch-Servicegesellschaft mbH, SpiessConsult develops POS materials that promote the company's free iPhone app. The inserts are used throughout Germany in all Gravis stores and are also included with every iPhone purchased.
The aim is to develop an original flyer that quickly and easily describes the functionality and advantages of the free iPhone app: With the app, users can access more than 30 million address data, find restaurants and pharmacies in the immediate vicinity and guide the user to the desired contact with fascinating map views. The look & feel of the flyer should be based on the Apple world.
About SpiessConsult:
SpiessConsult GmbH & Co. KG is a consulting company in the fields of corporate, financial and product communication with headquarters in Düsseldorf. The company offers its clients the entire range of services of a PR and advertising agency. The main areas of work are strategic consulting, communication relating to corporate change processes, technology and innovation communication and the development of corporate and product brands.
Contact: Robert Fuchs
Phone: 0211/550217-211
Fax: 0211/550217-217