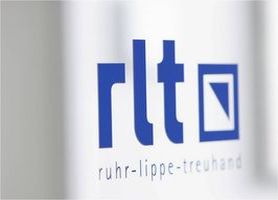 29.07.2012
RLT Ruhrmann Wüller & Partner opts for advertising agency SpiessConsult and Internet agency Trafo2
Leading law firm for auditing and tax consulting awards brand communication to SpiessConsult after pitch and Internet communication to Trafo2 - Further intensification of cooperation between the two agencies.
The communications agency SpiessConsult and the Internet specialist Trafo2 will take over corporate communications for RLT Ruhrmann Wüller & Partner Wirtschaftsprüfungsgesellschaft Steuerberatungsgesellschaft from July 2012. The RLT Group currently has around 100 employees and, with its locations in Essen, Duisburg and Düsseldorf in the Rhine-Ruhr region, is one of the largest medium-sized auditing and tax consulting companies in the region.
The agency's tasks include the further development of corporate positioning and communication strategy, the new corporate design, the design of websites and corporate literature. The new website will be launched in the first quarter of 2013.
SpiessConsult and Trafo 2 have been cooperating since 2009 in the area of integrated communication as well as special solutions in the web sector.
About SpiessConsult:
SpiessConsult GmbH & Co. KG is a consulting company in the fields of corporate communication, financial and product communication based in Düsseldorf. The company offers its clients the entire range of services of an advertising agency and a PR agency. His work focuses on the areas of strategic reputation management for companies, institutions and organisations, the development and management of corporate brands and product brands, corporate design and corporate identity as well as internal communication relating to corporate change processes.
Contact: Robert Fuchs
Phone: 0211/550217-211
Fax: 0211/550217-217