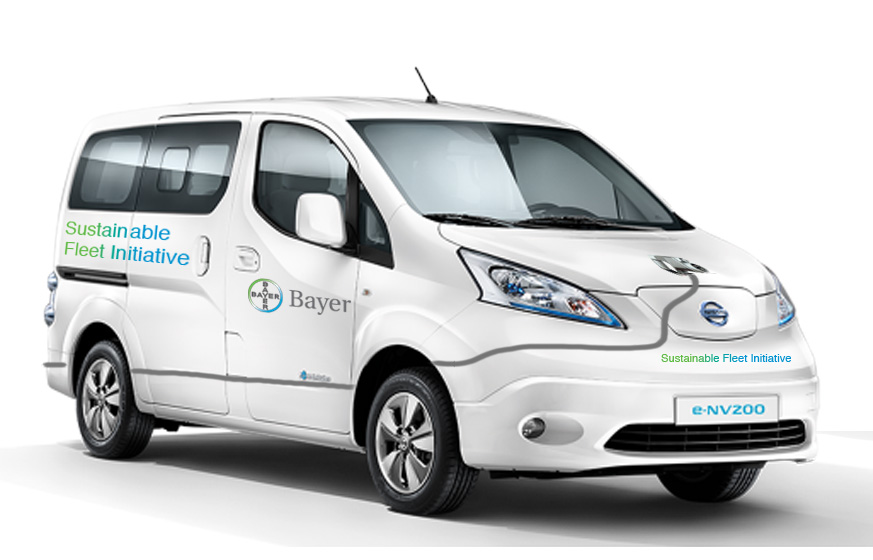 29.06.2017
Bayer opts for green travel with a design from SpiessConsult
Düsseldorf advertising agency SpiessConsult designs an electrically powered minibus as part of an electromobility pilot project at Bayer.
Bayer has entered the world of electromobility with the launch of an interesting new pilot project. An electrically powered minibus now takes Chempark visitors from the reception area to the various production buildings. The bus is part of the "Sustainable Fleet" initiative, which is testing the use of electric vehicles in the Bayer fleet. SpiessConsult contributed to the implementation of the project by designing the minibus. The electric vehicle supplements the existing fleet and will help to gather experience for the fleet as a whole. The shuttle bus for visitors is a joint project between Bayer's Procurement, Corporate Sustainability & Business Stewardship divisions and Currenta.
SpiessConsult GmbH & Co. KG is a consulting agency focused on the fields of corporate and staff communications with its headquarters in Düsseldorf. We offer our clients the full range of services of an advertising and PR agency. Our core activities include strategic corporate communication for companies, institutions and organizations, development and management of corporate brands and product brands, corporate design and corporate identity as well as staff communications relating to change programs and corporate change processes.
Contact:
Natalie Zündorf
Phone: 0211/550217-266
Fax: 0211/550217-217
E-Mail: natalie.zündorf(at)spiessconsult.de
SpiessConsult GmbH & Co. KG
Düsseldorfer Straße 70
40545 Düsseldorf
www.spiessconsult.de
---